Fr. Matthias A. Berumen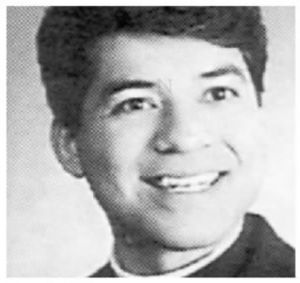 Ordained: 1986
Assignments:
1987-1990: St. Didacus Church, Sylmar, CA
1991-1995: St. Jude Church, Westlake Village, CA
1996-1997: Unknown
1998-1999: St. Martha, Valinda, CA
2000-2018: Unknown
A 25-year-old man alleged that he was sexually abused by Fr. Matthias A. Berumen from 1985 to 1988 while Fr. Berumen worked at St. Martha Church in Valinda. A disclosure by the Archdiocese of Los Angeles states that one individual sued Fr. Berumen for sexually abusing him or her in 1990. Fr. Berumen was included in the Archdiocese of Los Angeles' list of priests accused of sexual misconduct involving minors. Fr. Berumen's current whereabouts, his status as a priest and whether he has access to children are unknown.