Fr. Michael Bucaro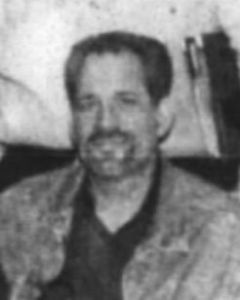 Ordination: 1980
Assignments: 
1981-1983 St. Matthew Church, Corona, CA
1984-1986 California Institute for Men, Chino, CA
1986-1988 Priests On Leave (Hales Corners, WI)
1989-2010 Southern Conservation Center, Chino, CA
2011-2012 Unknown
2013-2014 Leave of Absence
2014 Retired
2015-2018 Unknown
Notes:  In 2004, Fr. Michael Bucaro was accused of sexually abusing a boy from 1983 to 1989 while he was working at St. Matthew's Catholic Church in Corona, California. The survivor was five years old when the alleged abuse began. In response, Fr. Bucaro filed a slander lawsuit against the accuser. The church eventually settled Fr. Bucaro's sexual abuse case as part of a global settlement. The Diocese of San Bernardino has listed Fr. Bucaro as a priest with allegations of child sexual abuse "for which settlements were paid, but credibility not verified." According to the Diocese, Fr. Bucaro was permanently banned from ministry in the Diocese and retired without faculties. Fr. Bucaro's current whereabouts and whether he has access to children are unknown.