Michael R. Hands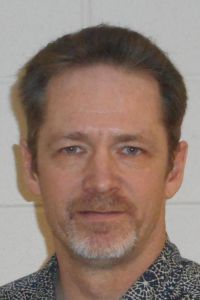 In 2002, Fr. Michael R. Hands pleaded guilty to child sexual abuse charges in Suffolk and Nassau counties. Both charges involved the same teenage boy. Fr. Hands worked at St. Philip Neri in Northport and St. Raphael's in East Meadow when he sexually abused the teenage boy from approximately 1999 to 2001. In 2003, he was sentenced to 16 months in jail, five years of probation, and was required to register as a Level 3 sex offender.
In 2002, a grand jury was convened to investigate the Diocese of Rockville Centre's handling of clergy sexual abuse allegations. The Suffolk County Grand Jury's description of Priest W matches a public allegation against Fr. Hands.
In 2017, Fr. Hands was arrested on new charges of child sexual abuse. Fr. Hands allegedly sexually abused a teenage boy he met online from Charlton, New York in approximately July 2017. The charges he faces are punishable by up to 47 years in state prison.
Fr. Michael R. Hands was ordained a priest for the Diocese of Rockville Centre in 1993 and worked at the following locations:
1993-1998: Our Lady of Lourdes, West Islip, NY
1998-2000: St. Philip Neri, Northport, NY
2000-2001: St. Raphael's, East Meadow, NY
2001-2002: Absent on Leave
2003: Laicized
Fr. Michael R. Hands is currently incarcerated at the Saratoga County Jail. Prior to his incarceration he lived at Easton Mountain Retreat in Easton, New York.
(Sources: http://www.bishop-accountability.org/ny-rockvillecentre/accused_priests.htm#hands; http://www.criminaljustice.ny.gov/SomsSUBDirectory/offenderDetails.jsp?offenderid=16787&lang=EN)