Fr. Milton T. Walsh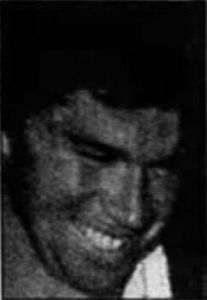 ORDAINED:

1978
Assignments:
1978-1980: Our Lady of Loretto, Novato, CA
1980-1982: St. Thomas the Apostle, San Francisco, CA
1982-1985: Special assignment, Rome, Italy
1985-1989: St. Patrick Seminary, Menlo Park, CA
1989-1997: Cathedral of St. Mary, San Francisco, CA
1996-2002, Knights of Malta
2002-2003: Unknown
2003-2014: Absent on leave, CA
2015-2018: Unknown
Fr. Milton Walsh worked at two different schools for two years prior to being sent to Rome for doctoral studies. On a break from his doctoral studies in 1984, Fr. Walsh returned to Novato, CA where he allegedly sexually abused a boy whose family he had grown close to during his time working at Our Lady of Loretto. The boy's parents discovered the abuse and reported it to Archbishop Quinn of the Archdiocese of San Francisco. The Archbishop allegedly convinced the parents not to involve police and reassured them that Fr. Milton T. Walsh would receive treatment. However, a subsequent Archbishop of the Archdiocese, Archbishop Levada, allowed Fr. Walsh to remain in ministry even after the victim's aunt wrote a letter to the Archbishop imploring him "not to let this man fall through the cracks." By this time, Fr. Walsh had allegedly already admitted to Archbishop Levada that he had sexually abused the young boy.
In 2002, Fr. Walsh was arrested on charges of sexual abuse and removed from active ministry. Although Fr. Walsh admitted to the abuse in a phone call between him and the victim which was secretly recorded by the Novato police, the charges were dropped due to the statute of limitations. Fr. Walsh's status as a priest, current whereabouts, and access to children are unknown.