Msgr. Philip L. Grill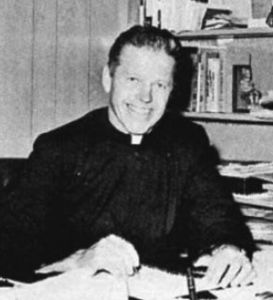 Ordained: 1943
Assignments:
1943-1946: All Saints, Los Angeles, CA
1947-1952: St. Cyprian, Long Beach, CA
1953-1960: St. Matthew, Long Beach, CA
1960-1961: Our Lady of the Valley, Canoga Park, CA
1964-1989: St. John Eudes, Chatsworth, CA
1990-1999: San Roque, Santa Barbara, CA
2000-2004: Retired, Nazareth House, Los Angeles
2005-2008: Retired, St. John of God Retirement Center, Los Angeles
2008: Died
Msgr. Philip Grill has been accused by at least one person of child sexual abuse. Msgr. Grill has been named in at least one civil lawsuit. The alleged abuse occurred from approximately 1965 to 1966 when Msgr. Grill worked at St. John Eudes in Chatsworth. Msgr. Grill was included in the Archdiocese of Los Angeles' list of priests accused of sexual misconduct involving minors.