Edward Pipala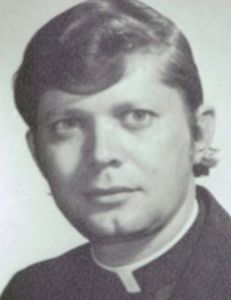 In 1977, the Archdiocese of New York learned that Fr. Edward Pipala was sexually abusing children. In 1992, Fr. Pipala was removed from his assignment and sent to St. Luke Institute, a psychiatric hospital in Silver Springs, Maryland.
In 1993, he pleaded guilty and was convicted of sodomy and sex abuse and served seven years in prison. He was released in 2000 and laicized the same year. In 2009, Fr. Pipala was a registered sex offender in New York. He died in 2013.
Fr. Edward Pipala is alleged to have sexually abused as many as 50 boys at several parishes in the Archdiocese of New York.
Fr. Edward Pipala worked at the following locations:
1966: Ordained, St. Joseph's Seminary, Yonkers, NY
1966-1975: Cardinal Hayes High School, Bronx, NY
1975-1979: Moore Catholic High School, Staten Island, NY
1977: St. Margaret Mary, New York, NY (in residence)
1977-1981: St. Joseph's, Croton Falls, NY
1981-1988: Sacred Heart, Monroe, NY
1989-1992: St. John's, Goshen, NY
1993-2001: Absent on leave
2013: Died
(Sources: www.bishopaccountability.com and http://www.tributes.com/obituary/show/Edward-Pipala-95236905)