Msgr. Richard A. Loomis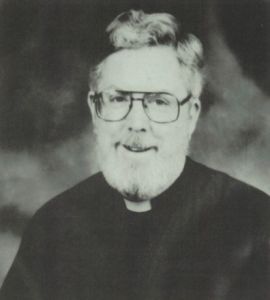 Ordained: 1976
Assignments:
1977-1979: Holy Family, Glendale, CA
1980: St. John Fisher, Rancho Palos Verdes, CA
1981-1984: Mary Star of the Sea, Los Angeles, CA
1985-1988: St. Brendan, Los Angeles, CA
1989-1990: St. Genevieve, Panorama City, CA
1991-1995: St. Anthony, Oxnard, CA
1996-2003: St. Charles Borromeo, North Hollywood, CA
2004-2005: Saints Felicitas and Perpetua, San Marino, CA
2006-2015: On Administrative Leave
2016-2017: Holy Cross, Moorpark, CA
Prior to Msgr. Richard A. Loomis' ordination he taught at Pater Noster High School and was known as Brother Beckett. A 2003 child sexual abuse lawsuit alleges Msgr. Loomis sexually abused a teenage boy from approximately 1969 to 1971 at Pater Noster. Another incident of alleged sexual abuse in approximately 1974 was reported against Msgr. Loomis in 2004. Shortly after the 2004 report, Msgr. Loomis was placed on administrative leave. In 2014, the Archdiocese of Los Angeles announced the Vatican Tribunal found the allegations of sexual abuse against Msgr. Loomis to be unsubstantiated. The Archdiocese lifted its restrictions on Msgr. Loomis, called him a priest "in good standing," and assigned him to work at Holy Cross in Moorpark, California. It is believed Msgr. Loomis may also have worked at St. Brendan's in Los Angeles as recently as 2017. It is believed he currently resides in Camarillo, CA and it is unknown whether he has access to children.
Msgr. Loomis worked in various positions within the Archdiocese including Bishop Montgomery High School in Torrance; principal at Mary Star of the Sea High School and Daniel Murphy High School in Los Angeles; Vicar for Clergy from 1996 to 2000; and as a canonical investigator in all cases involving complaints of sexual misconduct against priests beginning in 2001. During his time as canonical investigator, Msgr. Loomis failed to report child sexual abuse allegations against Fr. Michael Baker. He later testified Cardinal Roger Mahony told him not to report the allegations until the Vatican approved Fr. Baker's defrocking. Although Fr. Baker was defrocked in December 2000 the Archdiocese did not report the abuse claims until 2002. Fr. Loomis was included in the Archdiocese of Los Angeles' list of priests accused of sexual misconduct involving minors.