Fr. Richard Delahunty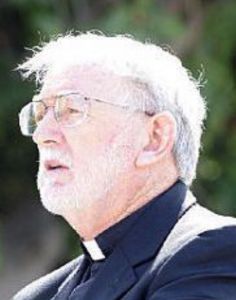 Assignments:
Ordination: 1965
1965-1979 Beatitudes of Our Lord, La Mirada, Los Angeles, CA
1971-1975 Our Lady of the Assumption, Los Angeles, CA
1976-1979 Holy Spirit, Fountain Valley, CA
1980 Our Lady Queen of Angels, Newport Beach, CA
1982-1988 St. Barbara's Church, Santa Ana, CA
1989-1990 Cathedral of the Holy Family Church, Orange, CA
1991-2003 St. Martin de Porres, Yorba Linda, CA
2004-2016 St. Nicholas, Laguna Woods, CA
2017 Retired
Notes: Fr. Delahunty was ordained in 1965 and has worked in Southern California since. In a now-settled civil suit filed in 2004, Fr. Delahunty was accused of sexually abusing a boy in 1981. Following the accusation, he was placed on leave. After an internal review board found no evidence against Fr. Delahunty, he was returned to ministry at St. Nicholas in Laguna Woods. Fr. Delahunty's current whereabouts and whether he has access mto children are unknown; however, it is believed that he has been residing in
Placentia, California since 2015.