Fr. Robert A. Ours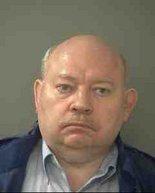 Ordained: 1980
Assignments:
1981: St. Peter, Utica, NY (in residence)
1982-1986: St. Vincent de Paul, Binghamton, NY
1987: St. John the Evangelist, Binghamton, NY
1988-1998: Our Lady of Good Counsel, Endicott, NY (1993-1998: in residence)
1990-2011: Seton Catholic Central High School of Broome County, Binghamton, NY
1996-2012: Special assignment
1999-2004: St. Patrick, Binghamton, NY (in residence)
2005-2006: St. Rita, Chenango Forks, NY
2007-2010: St. Christopher, Binghamton, NY
2010-2012: St. Joseph, Endicott, NY (In residence)
2013-2018: Unknown
In 2014, Fr. Robert A. Ours was arrested and criminally charged with possession of child pornography. Fr. Ours subsequently pleaded guilty, received 10 years' probation, and was ordered to register as a sex offender. A 2017 lawsuit accused Fr. Ours of
sexually abusing a child before Fr. Ours was ordained a priest.