Fr. Robert L. Boley, O.Carm.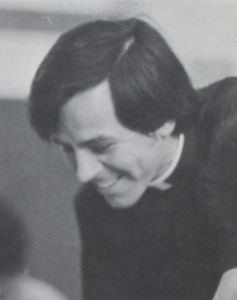 Ordained: 1975
Assignments:
1976: Mount Carmel High School, Los Angeles, CA
1976-1988: Mount Carmel Priory, Los Angeles, CA
1979-1988: St. Raphael's, Los Angeles, CA
1989: Unknown
1990-1994: Our Lady of Mount Carmel, Louisville, KY
1995-1999: Carmelite Fathers Provincial House, Darien, IL
2000-2002: St. Cecilia's Church, Englewood, NJ
2003-2006: Our Lady of Mount Carmel Church, Darien, IL
2007: Unknown
2008-2018: Unknown
Notes: Fr. Robert Boley was a member of the Carmelite religious order. Fr. Boley was accused by at least one person of child sexual abuse. Fr. Boley was named in at least one civil lawsuit alleging that he "accosted" a young girl at a Los Angeles parish in the 1980s. As of 2007, it was believed that Fr. Boley was residing at the Carmelite House in Joliet, Illinois, working in their archives. Fr. Boley's current whereabouts, his status as a priest, and whether he has access to children are unknown.