Robert D. Huneke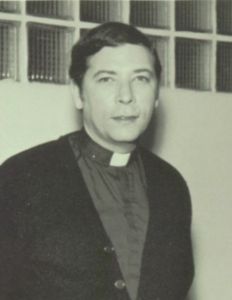 In 1980, Fr. Robert D. Huneke was accused of child sexual abuse. Fr. Huneke worked at St. Dominic's in Oyster Bay, New York when he allegedly sexually abused a young boy from approximately 1969 to 1976. The Diocese of Rockville Centre allegedly allowed Fr. Huneke to remain in ministry even after receiving an admission of guilt from him.
In 1980, Fr. Huneke went to work down in Florida as a visiting priest for the Diocese of St. Petersburg. He worked at Christ the King in Tampa, Florida until 1982 when the Diocese learned of the child sexual abuse allegations against him and sent him back to New York. In 1989, Fr. Huneke left the priesthood after the survivor went public with his sexual abuse allegations.
In 2002, a grand jury was convened to investigate the Diocese of Rockville Centre's handling of clergy sexual abuse allegations. The Suffolk County Grand Jury's description of Priest M matches public allegations against Fr. Huneke.
Fr. Robert D. Huneke was ordained a priest for the Diocese of Rockville Centre in 1969 and worked at the following locations:
1970-1974: St. Dominic's, Oyster Bay, NY
1975: Unknown
1976-1978: Absent on leave
1978-1979: St. Anthony High School, Smithtown, NY (Chaplain)
1979: St. Patrick, Smithtown, NY (in residence)
1980-1982: On duty outside the Diocese – Christ the King, Tampa, FL
1983-1988: St. Aidan's, Williston Park, NY
1989: St. Patrick's, Huntington, NY
1990-2002: Absent on leave
Fr. Robert D. Huneke was a former Notre Dame Rector and also worked as a high school guidance counselor at the Marist School in Atlanta, Georgia from approximately 2000 to 2001. Fr. Huneke died in 2002.
(Sources: The Official Catholic Directory, www.bishop-accountability.org; http://www.bishop-accountability.org/ny-rockvillecentre/accused_priests.htm#huneke)