Fr. Robert Foley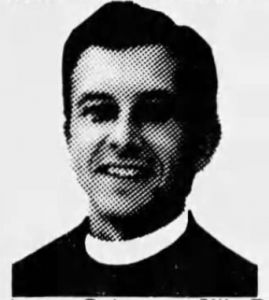 Assignments:
1980 St. John Neumann, Irvine, CA
1981-1983 St. Justin Martyr, Anaheim, CA
1984-1985 St. Hedwig, Los Alamitos, CA
1986-2018 Unknown
Notes: After working for five years in California, Fr. Foley was accused of sexually abusing an 8-year-old boy during a Boy Scout camping trip. When the boy's mother threatened to go to police, Bishop Michael Driscoll wrote a letter to a priest in England imploring him to take Fr. Foley else wise he "is in jeopardy of arrest and possible imprisonment if he remains here." Fr. Foley left the U.S. for England in 1986. Fr. Foley was included in a press release issued by the Diocese of Orange in 2004 as a priest accused and removed
from ministry. His status as a priest,  whereabouts, and whether he has access to children since 1986 are unknown.