Fr. Robert Van Handel, O.F.M.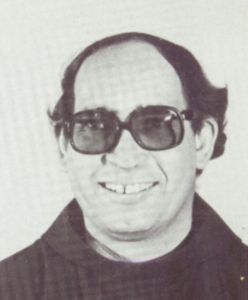 ORDAINED:

1975
Assignments:
1975-1991: St. Anthony Seminary, Santa Barbara, CA; Santa Barbara Mission, Santa Barbara, CA (LA)
1991-1992: Franciscan Friars Provincial House, Oakland, CA
1992: St. Luke Institute, Suiteland, MD
1993-2018: Unknown
Fr. Robert Van Handel was a Franciscan priest. He started a boys' choir in Berkeley, California and later moved to Santa Barbara, California, where he taught at St. Anthony's Seminary High School and founded the Santa Barbara Boys' Choir. At these locations, Fr. Van Handel allegedly abused at least 25 boys from 1975 to 1992, including his own nephew. Fr. Van Handel himself was allegedly sexually abused as a student at St. Anthony's in the 1960s. The first allegation of child sexual abuse against Fr. Van Handel came in 1992 and resulted in Fr. Van Handel being removed from active ministry and sent to treatment at St. Luke Institute, an institution known for treating priests accused of child sexual abuse.
In 1994, Fr. Van Handel was criminally charged with abuse of students and sentenced to eight years in prison. He only served four years in prison and was on parole for four years. After his release in 1998, he moved to Santa Cruz, California, his last known location, where he is a registered sex offender. He was laicized in 1997. Fr. Van Handel was included in the Archdiocese of Los Angeles' list of priests accused of sexual misconduct involving minors. As of 2013, Fr. Van Handel was believed to be residing in Gresham, Oregon. His current whereabouts and whether he has access to children are unknown.