Fr. Robert Ponciroli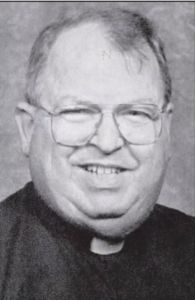 Ordained: 1969
Assignments:
1969-1970: St. Leander, San Leandro, CA
1970-1974: Cathedral of St. Francis De Sales, Oakland, CA
1974-1975: St. Cornelius, Richmond, CA
1975: St. Jarlath's, Oakland, CA
1975-1979: Our Lady of Grace, Casto Valley, CA
1979-1983: St. Ignatius, Antioch, CA
1984: Unknown
1985: Sacred Heart, Oakland, CA
1986: Unknown
1987-1995: Immaculate Heart of Mary, Brentwood, CA
1987-1996: St. Anne, Byron, CA
1996-1999: St. Cyril, Oakland, CA
1999-2003: Retired – Florida
2003-2009: Unknown
2009: Died
Fr. Robert Ponciroli was accused of child sexual abuse in 2002 when a man reported to the police that he was sexually abused by Fr. Ponciroli at the Cathedral in approximately 1973 to 1974. In 1975, the parents of two boys at St. Cornelius, reported to the Bishop that Fr. Ponciroli had sexually abused their two sons. Other reports suggested to authorities that Fr. Ponciroli was "too free with boys, especially altar boys." In 2002, Fr. Ponciroli was named in a civil lawsuit alleging he sexually abused a boy in approximately 1980 while at St. Ignatius. Fr. Ponciroli was removed from ministry in 1995 after being named in a lawsuit alleging he sexually abused someone in the 1970s. Records in Fr. Ponciroli's priest file show that his superiors knew of sexual misconduct allegations as early as 1975. In 2003, Fr. Ponciroli was arrested and charged with molesting two altar boys in the 1980s, however the charges were dropped in 2003 after a California Supreme Court ruling. There are at least seven known child sex abuse victims of Fr. Ponciroli. It is believed Fr. Ponciroli died in approximately 2009 and was last known to be living in Florida. From 1999 until his alleged death in 2009, Fr. Ponciroli's status as a priest and whether he had access to children are unknown.