Fr. Ruben V. Abaya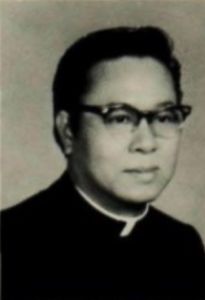 Ordained: 1977
Assignments:
1977-1978: Our Lady Help of Christians, East Orange, NJ
1978-1980: Holy Cross, Rumson, NJ
1978-1980: Holy Rosary, Rumson, NJ
1980: St. Philomena, Carson, CA
1980-1983: St. Mary's, Perth Amboy, NJ
1983-2018: Unknown
Fr. Ruben Abaya was a priest from the Philippines. He was granted faculties to work in California for 11 days in 1980. Fr. Abaya has been accused of sexually assaulting a teenage girl in 1980 while he was at St. Philomena in Carson, CA. The girl became pregnant and Abaya and the other six priests, including Fr. Honorato (Henry) Caboang, allegedly conspired to keep the assault and pregnancy a secret and sent her to the Philippines where she gave birth, and nearly died. The alleged victim filed a civil lawsuit in 1984 and Fr. Abaya reportedly fled to the Philippines after the lawsuit was filed. It is believed that Fr. Abaya is currently the Spiritual Director at St. Mary's Seminary in Laoag City, Philippines. Whether he has access to children or is under restrictions is unknown.