Fr. Santino Casimano (Casamino)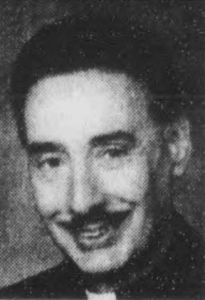 Ordination: 1975
Assignments:
1976 St. Paul, Crownpoint, NM
1977-1978 St. Barbara, Santa Ana, CA
1979-1980 St. Anthony Claret, Anaheim, CA
1981-2000 Navy Chaplain, various locations
2001-2004 St. Bernard High School, Uncasville, CT
2004 Retired
2005 Died
Notes: Fr. Casimano was ordained in the Diocese of Gallup, where he served for 5 years before a brief stint in California. For the next two decades Fr. Casimano moved around the world as a U.S. Navy Chaplain. After retirement from the Navy in 2000, Fr. Casimano worked for 3 years at St. Bernard High School in Uncasville, Connecticut. In 2004, after being accused of sexual abuse occurring 26 years ago, Fr. Casimano resigned from St. Bernard High School. In 2004, Fr. Casimano, listed as Fr. Casamino, was disclosed by the Diocese of Orange as a priest accused of sexual abuse and removed from ministry. A lawsuit was filed against the Diocese of Gallup in 2005 alleging Fr. Casimano had sexually abused two brothers. The lawsuit was settled. As of 2004, Fr. Casimano was believed to be residing in Iola, Kansas. Fr. Casimano's access to children from 2004 until his death in 2005 is unknown.