Fr. Sofronio A. (Pon) Aranda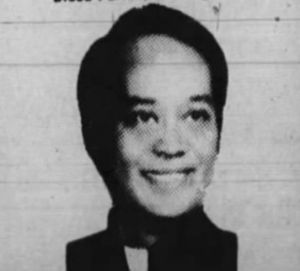 Ordained: 1963
Assignments:
1963-1976 Philippines
1977-1978 St. Mary's, Fullerton, CA
1979-1981 Our Lady of Guadalupe, La Habra, CA
1982-1983 Church of the Precious Blood, Banning, CA
1984-1985 Our Lady of Soledad, Coachella, CA
1986 St. Madeleine Sophie Barat, Trona, CA
1987 Our Lady of Guadalupe, San Bernardino, CA
1988-1990 St. Christopher, Moreno Valley, CA
1991-1992 St. Joseph Church, Soboba Indian Reservation, CA
1993-1996 Unknown
1996 Died
Notes: Fr. Aranda is a Filipino priest that is believed to have come to the United States in or about 1975. Diocesan records further indicate that Fr. Aranda may have been assigned as a parish priest in Santa Ana from 1974-1975. According to the Official Catholic Directories, Fr. Aranda worked within Orange County until 1981. He then transferred to the Diocese of San Bernardino where he continued to serve for the next 8 years. After leaving San Bernardino, Fr. Aranda worked in Texas
for a couple years in the early 90s. A few years later, in 1996, he passed away. At least one lawsuit was filed containing allegations of sexual abuse against Fr. Aranda. He was the subject of a 2005 settlement with the Diocese of Orange. Fr. Aranda's status as a priest, whereabouts and whether he had access to children from 1993 until his death in 1996 are unknown.