Fr. Stephen Kain O.F.M.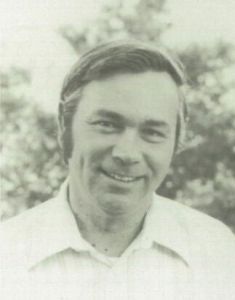 ORDAINED:

1974
Assignments:
1973-1974 SS Simon & Jude, Huntington Beach, CA (ORG)
1974-1976 Mt. Carmel, Fresno, CA (FRS)
1976-1978 SS Simon & Jude, Huntington Beach, CA (ORG)
1978-1982 St. Anthony's, Tigard, OR (P)
1983-1987 St. Anthony's Seminary High School, Santa Barbara, CA (LA)
1988-1993 Catholic University of America, Washington, DC (WDC)
1993-2001 St. Boniface, San Francisco, CA (SFR)
2002-2009 Unknown
2010-2019 San Damiano, Danville, CA (OAK)
2019 Elder Care Facility, CA
Fr. Stephen Kain is a member of the Franciscan Friars of the Province of St. Barbara, part of what is formally known as the Order of Friars Minor. Fr. Kain was named in a 2004 civil lawsuit alleging child sexual abuse involving at least one student while he worked at St. Anthony's Seminary High School in Santa Barbara, California during the 1980s. In 2001, it was reported that Fr. Kain sexually abused a minor while working at St. William's in Los Altos, California. A priest has testified that even though multiple Franciscans knew about Fr. Kain's history of child sexual abuse prior to St. William's in Los Altos, California, parishioners were never warned of the prior abuse allegations. As a result of the allegations of child sexual abuse, Fr. Kain was purportedly transferred to St. Boniface in San Francisco, California. Fr. Kain was included in the Franciscan Friars Province of Santa Barbara's "List of Franciscan Friars from the St. Barbara Province with Credibly (sic) Claims of Sexual Abuse of a Minor" in the section, "Credibly Accused Friars Still Living." According to this list, reports were made in 1993, 2004, 2006, and 2008 that Fr. Kain allegedly sexually abused minors from approximately 1981 to 1987. This list also states that Fr. Kain is currently living at an Elder Care Facility in California. His current status as a priest and whether he has access to children are unknown.