Fr. Stephen Whelan, S.D.B.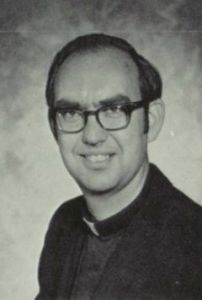 ORDAINED:

1969
Assignments:
1970: Salesian High School, Richmond, CA (OAK)
1971-1978: St. John Bosco High School, Bellflower, CA (LA)
1979-1980: St. Francis Junior High School, Watsonville, CA (MRY)
1981-1983: Unknown
1984-2005: SS. Peter and Paul, San Francisco, CA (SFR)
2006-2008: Salesian Provincial Residence, San Francisco, CA (SFR)
2009-2016: Berkeley Salesians of Don Bosco, Berkeley, CA (OAK)
2017-2018: Unknown
Fr. Stephen Whelan is a Salesian priest who worked in several California dioceses, including the Diocese of Oakland and Archdiocese of San Francisco. In a 2003 civil lawsuit, Fr. Whelan was accused of sexually abusing a child from 1970 to 1971 at St. John Bosco High School in Richmond, California. The jury returned a verdict in favor of the survivor. Following the verdict, Fr. Whelan was removed from ministry and sent to a provincial house in Berkeley, California, where he is believed to still reside.