Thaddeus Posey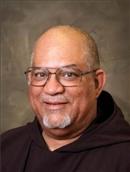 Father Thaddeus Posey was ordained in 1974 as a Capuchin. Father Posey worked as a professor at the University of St. Thomas in St. Paul from 1993 to 2006. He also worked in several positions at numerous parishes and high schools in Denver, CO, Washington, D.C., Kansas City, MO, St. Louis, MO and New Orleans, LA.
Father Posey was granted faculties in the Archdiocese of Saint Paul and Minneapolis in June 1993 and after clarifying Posey's past with the Capuchin Provincial, Posey was allowed to minister in the archdiocese. Father Posey was confronted with the allegations but was instructed not to answer the question about whether he sexually abused a boy. Posey continued working in Minnesota and retired from the University of St. Thomas in 2006. Father Thaddeus Posey died in 2013.
Father Thaddeus Posey worked in the following locations:
· 1970-1973- Guidance Counselor, Archbishop John Carroll High School in Washington, D.C.
· 1971-1973- Assistant Chaplain for the Department of Human Resource Social Service Administration, Washington D.C.
· 1973-1974- Resource Person/Assistant Parish Priest, Annunciation School, Denver, CO
· 1974-1977-Teacher of Social Studies and Theology, Machebeuf High School, Denver, CO
· 1974-1977-Chaplain, Department of Youth Corrections, Denver, CO
· 1974-1977- Special Assistant for Catholic Youth Services, Archdiocese of Denver
· 5/1/74 – Ordained
· 1977-1980- Provincial Secretary/Treasurer, Capuchin Province of Mid-America, Kansas City, MO
· 1977-1978- Military Chaplain, Parsons, KS
· 1978-1981- Military Assistant Staff Chaplain, Kansas City, KS
· 1980-1981- Director, St. Charles Lwanga Center
· 1980-1990- Director and Founder, Institute for Black Catholic Studies, Xavier University, New Orleans, LA
· 1981-1985- Teacher/Counselor/College Planner, Cardinal Ritter College Prep
· 1981-1990- Staff Chaplain, Kansas City, KS
· 1982-1990- Instructor of Theology, St. Louis University, St. Louis, MO
· 1986-1990- Guardian, St. Patrick Friary, St. Louis, MO
· 1990-1993- Training Chaplain, New Orleans, LA
· 1993-2006 – Professor, University of St. Thomas, St. Paul, MN
2013 – Deceased