Fr. Theodore Baquedano-Pech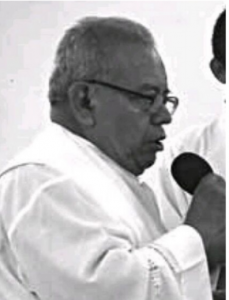 Ordination: Unknown
ASSIGNMENTS:
Dates unknown: Church of the Epiphany, San Francisco, CA
Dates unknown: South Korea
2010: Removed from ministry in Yucatan, Mexico
2010-2018: Unknown (not in directory)
Fr. Theodore Baquedano-Pech was named in a civil child sexual abuse lawsuit, which was subsequently settled by the Archdiocese of San Francisco. The alleged abuse occurred in the 1960s and 1970s while Fr. Baquedano-Pech was working at a parish in San Francisco. He was removed from parish duties in connection with allegations of child sexual abuse in 2010. Fr. Baquedano-Pech's status as a priest, current whereabouts, and whether he has access to children are unknown.