Thomas E. Neary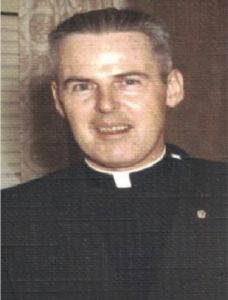 Ordained: 1954
AssignmentS:
1955-1962: St. John the Evangelist, New Hartford, NY
1963-1964: St. Michael, Onondaga Hill, NY
1965-1970: St. Mary of the Lake, Skaneateles, NY
1971-1972: Our Lady of the Rosary, Hannibal, NY
1973-1980: St. Francis, Durhamville, NY
1980-1981: Ecclesiastical Attorney
1981-1984: St. Paul, Norwich, NY
1985-1986: St. Patrick, Jordan, NY
1987-1997: Most Holy Rosary, Syracuse, NY (in residence)
1994-2002: Retired
09/17/2001: Died
In 2003, a man accused Fr. Thomas E. Neary of sexually abusing him as a child. Several others reportedly told the man that they, too, had been abused by Fr. Neary as children.