Thomas O. Morrow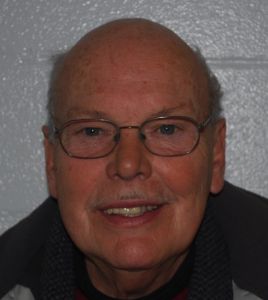 Fr. Thomas O. Morrow was ordained a priest for the Diocese of Brooklyn in 1971 and worked at the following locations:
1972-1973: Our Lady of Refuge, Flatbush, NY
1974-1975: St. Vincent de Paul's, Brooklyn, NY
1975-1979: Good Shepherd, Brooklyn, NY (In residence)
1976-1979: Attorneys and Counsellors at Canon Law
1980-1982: On leave for post ordination studies
1983-1986: Resurrection-Ascension, Queens, NY
In 1987, Fr. Thomas O. Morrow was granted an indefinite leave of absence from the Diocese of Brooklyn at his request.
Fr. Thomas O. Morrow became a full-time licensed psychologist in the state of New York in approximately August 1985. In June 1996, Fr. Morrow sexually abused a child who was a therapy patient of his at the time and was arrested for child sexual abuse in August 1996. He was convicted and sentenced on December 17, 1996. Fr. Morrow's sentence included six months in jail, five years of probation, and a requirement that he register as a level 2 sex offender. Fr. Morrow was required by the state of New York to surrender his license on September 20, 1996. As of September 2017, New York's sex offender registry indicated that Fr. Morrow was residing in Hampton Bays, New York.
(Sources: The Official Catholic Directory; www.bishop-accountability.org; https://nysexoffenders.com/offender/thomas-morrow-5171; http://www.homefacts.com/offender-detail/NY5171/Thomas-Morrow.html; http://webcache.googleusercontent.com/search?q=cache:yVUaOtmtUawJ:www.op.nysed.gov/opd/sep96.htm&num=1&hl=en&gl=us&strip=1&vwsrc=0)