Fr. Timothy "Tim" Ramaekers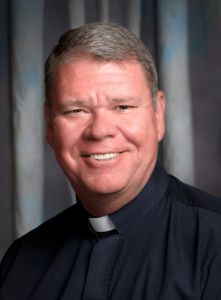 Ordination: 1982
Assignments:
1983-1985 St. Polycarp Church, Stanton, CA
1986-1989 St. Justin Martyr Church, Anaheim, CA
1990-1993 San Antonio De Padua Del Canon, Anaheim, CA
1994-1997 Cathedral of the Holy Family Church, Orange, CA
1998-2012 St. Joseph Church, Placentia, CA
2013-2018 Corpus Christi, Aliso Viejo, CA
Notes: In 2009, a civil suit was filed claiming Fr. Ramaekers sexually abused a boy over two decades prior. According to the lawsuit, Fr. Ramaekers molested the boy in the early 1980s when he was a student at St. Justin Martyr Church and School in Anaheim, California. Following an investigation by the Diocese of Orange Sexual Misconduct Oversight and Review Board, the allegations were deemed not credible, and no punitive action was taken against Fr. Ramaeker. As of 2018, Fr. Ramaeker was still working as a priest at
Corpus Christi in Aliso Viejo, California.