fr. William A. Lorenz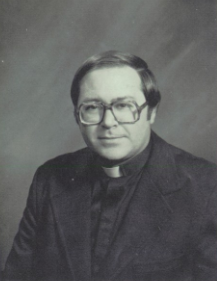 Ordained: 1963
Assignments:
1964-1965: St. James, Syracuse, NY
1966-1967: St. Andrew the Apostle, Syracuse, NY
1968-1970: St. Peter, Utica, NY
1971: St. Mary, Oswego, NY
1972: Unknown
1973-1975: St. Paul, Oswego, NY (in residence)
1973-1976: Oswego Catholic High School, Oswego, NY
1977-1979: Bishop Cunningham Catholic High School, Oswego, NY (Principal)
1979: Assistant Superintendent for Oswego County
1980-1993: St. Anne, Whitesboro, NY (in residence)
1980-1992: Notre Dame High School, Utica, NY (Principal)
1985-1986: Priests' Senate (Senator)
1994: Absent on sick leave
1995: Our Lady of Lourdes, Utica, NY
1996-1997: Unknown
1998-2002: St. Joseph, Oneida, NY
2003-2018: Unknown
Fr. William A. Lorenz resigned from ministry in 2002 after admitting to sexually abusing a child. The survivor contacted the Diocese of Syracuse in the 1990s and Fr. Lorenz was sent to St. Luke Institute, a treatment facility, before being returned to ministry. In 2003, the Diocese of Syracuse confirmed that Fr. Lorenz had been permanently removed from ministry due to allegations of child sexual abuse.