Fr. William Authenrieth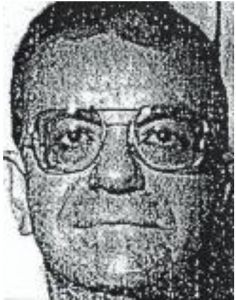 Ordained: 1970
Assignments:
1971-1973: St. Vincent Ferrer, Brooklyn, NY
1974-1978: Holy Spirit, Mims, FL
1975: St John Vianney, Orlando, FL
1976-1978: On duty outside the diocese
1979-1984: St. Mary's, Rockledge, FL
1985: Our Lady of Lourdes, Melbourne, FL
10/1985: Removed from ministry in response to allegations of child sexual abuse
1986: Left priesthood
Fr. William Authenrieth was ordained a priest in the Diocese of Brooklyn. Fr. Authenrieth was named in a 1985 civil
lawsuit alleging sexual abuse of at least two minor boys from approximately 1978 to 1982 while he worked at St. Mary's
Catholic Church in Rockford, Massachusetts. Fr. Authenreith was named in a 2012 civil lawsuit for allegedly sexually
abusing a minor boy in approximately 1978 at St. Mary's in Rockledge, Florida. A 2013 lawsuit alleged that Fr. Authenreith
sexually abused a minor boy in 1983 and 1984 at All Souls in Sanford, Florida. A 2014 lawsuit alleged that Fr. Authenreith
abused a minor boy from 1976 to 1978 at All Souls Church in Sanford, Florida. Fr. Authenrieth was removed from ministry
in October 1985 and reportedly laicized in 1986. Fr. Authenrieth was named on the Diocese of Brooklyn's 2019 "List
of Diocesan Clergy for Whom the Diocese Received Allegations of Sexual Misconduct with a Minor," in the subsection
"Clergy Members of the Diocese of Brooklyn With Credible Allegations: Credibility Deemed by Diocesan Review Board
Determination and/or Admission on Behalf of the Cleric." Fr. Authenrieth was last known to have been living in a
Massachusetts retirement community in 2014. Whether he had access to children from his last known assignment in 1985
until his death in 2015 is unknown.
(Sources: www.bishopaccountability.org & Official Catholic Directory)