Fr. William B. Hold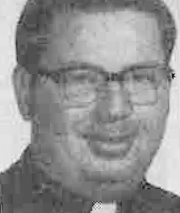 Ordination: 1977
Assignments:
1977-1979 Holy Rosary Church
1979-1980 Our Lady of Lourdes Church
1980-1981 St. John Vianney Church
1981-1982 St. Patrick High School
1982-1983 Immaculate Conception
1983-1984 St. Joseph
1984-1985 Awaiting Assignment
1985-1987 California Correctional Center
1987-1988 Corcoran Correctional Facility
1988-1989 Immaculate Conception
1989-1992 St. Charles Borromeo
1992-1994 St. John the Evangelist Church (SAC); St. Joseph Church
1994-1998 St. Joseph Church, Pinole, CA (OAK)
1998-2003 Retired and in Senior Ministry
2003-2012 Retired
2012 Died
Fr. Hold worked for two decades in the Sacramento diocese, from 1977 to 1998. In 2002, Diocesan officials revealed that a complaint had been made against him three years prior. The alleged abuse was said to have taken place approximately 20 years ago while Fr. Hold was assigned to Holy Rosary in Woodland. No action was ever taken and Fr. Hold retired in good standing in 1999. He also worked in the Diocese of Oakland at St. Joseph in Pinole and St. Raymond in Dublin, CA.