Fr. Joseph F. Fitzpatrick, S.J.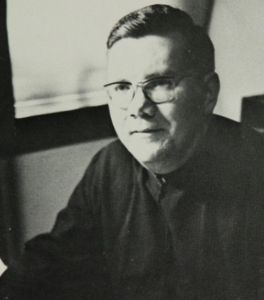 Ordained: 1965
Assignments:
1966-1967: Woodstock College, Woodstock, MD (BAL)
1968-1969: St. Peter's Preparatory, Jersey City, NJ (NEW)
1970-1978: Brooklyn Preparatory, Brooklyn, NY (BRK)
1971-1983: St. Mary's, Manhasset, NY (RVC)
1984-1987: St. Mary, Marlboro, NY (NY)
1988-1997: Holy Rosary, Greenwood Lake, NY (NY)
1997-2002: St. Anastasia, Newton Square, PA (PH)
2003-2012: Merray-Weigel Hall, New York, NY (NY)
2013-2019: Unknown
Fr. Joseph F. Fitzpatrick was ordained a priest of the Jesuit Fathers and Brothers and is named in the Northeast Province's list of "USA Northeast Province Jesuits with Credible Allegations of Sexual Abuse of a Minor." According to this list, a report was made in 1999 alleging that Fr. Fitzpatrick sexually abused a minor in the 1980s. Prior to his ordination, Fr. Fitzpatrick purportedly worked at Loyola School in New York, New York. In 2002, Fr. Fitzpatrick was reportedly permanently removed from ministry upon completion of an investigation into the allegations of child sexual abuse. Fr. Fitzpatrick's whereabouts and whether he has had access to children from 2013 through the present are unknown.