Fr. John M. Picardi, Jr.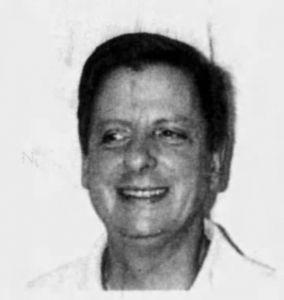 Ordained: 1983
Assignments:
1983-1988: St. Ann, Gloucester, MA (BO)
1988-1992: St. Michael, Bedford, MA (BO)
1992: Sick Leave; Trinity Retreat House, Larchmont, NY (NY)
1992-1993: St. Margaret, Morristown, NJ (PAT)
1994-1995: Holy Spirit, Pequannock, NJ (PAT)
1995-1996: Leave of Absence; Morristown, NJ (PAT)
1996-1997: Awaiting Assignment
1998-2005: On Duty Outside the Archdiocese (BO)
1998-2001: St. Maria Goretti, Scottsdale, AZ (PHX)
2002-2003: San Francisco de Asis, Flagstaff, AZ (PHX)
2006: Unassigned (BO)
2007-2009: Health Leave (BO)
2010-2016: Unassigned (BO)
2017-2018: Permanently Disabled (BO)
2019: Unknown
Fr. John M. Picardi, Jr. was ordained in the Archdiocese of Boston. Fr. Picardi was accused of sexually abusing a minor girl in the early 1990s. The Archdiocese of Boston's Review Board recommended Fr. Picardi be permanently banned from working with children. Fr. Picardi purportedly appealed the decision and the Vatican allowed him to return to ministry in 1997. Despite a record of sexual abuse allegations stemming from his assignments in Boston and New Jersey, the Diocese of Phoenix accepted Fr. Picardi into the Diocese to "begin his ministry again in Phoenix." Fr. Picardi is currently believed to be living in Arlington, Massachusetts. His status as a priest and whether he has access to children are unknown.