Fr. Michael R. Freeman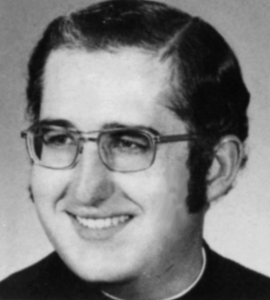 Ordination: 1972
Assignments:
1973-1975: St. Margaret, Buffalo, NY
1976: St. Lawrence, Buffalo, NY
1977-1980: Sacred Heart, Niagara Falls, NY
1981-1982: On duty outside the Diocese (1981: Chap. Capt., Office of Post Catholic Chapel, Fort Benning, GA 31905; 1982: Chap. Capt., c/o 35 Lincoln Pkwy., Buffalo, NY 14222)
1983-1984: St. Christopher, Tonawanda, NY
1985-1987: Assumption of the Blessed Virgin Mary, Lancaster, NY
1988-1989: St. Mary of the Assumption, Lancaster, NY
1990-2010: Unknown
2010: Died
On March 20, 2018, the Diocese of Buffalo included Fr. Michael R. Freeman on its list of priests who have been accused of child sexual abuse. The diocese did not disclose any information regarding the allegations or Fr. Freeman's prior assignments. According to the diocese, Fr. Freeman died in 2010.