Fr. Dale Fushek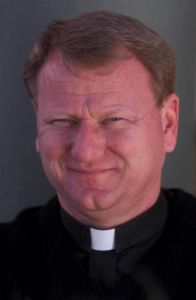 Ordained, 1978
Assignments:
1978-1983 St. Jerome's, Phoenix AZ (PHX)
1981-1991 Diocesan Offices (PHX)
1983-2005 St. Timothy's, Mesa, AZ (PHX)
2000-2004 Vicar General (PHX)
2003-2005 Diocesan Offices (PHX)
2006-2008 On Leave
2009-2019 Unknown
Fr. Dale Fushek was ordained in the Diocese of Phoenix and founded the Life Teen movement. Fr. Fushek was Vicar General of the Diocese of Phoenix for four years. At least five survivors have come forward to allege child sexual abuse by Fr. Fushek at St. Timothy's in Mesa, Arizona. Fr. Fushek has been named in multiple civil lawsuits alleging child sexual abuse. In 2005, criminal charges relating to child sexual abuse were filed against Fr. Fushek. Fr. Fushek was included on the list of "Diocese of Phoenix priests and deacons who have been laicized and/or removed from due to sexual misconduct with a minor." Fr. Fushek is believed to be living in Phoenix, Arizona and the executive director of the Praise and Worship Center in Chandler, Arizona. His status as a priest and whether he has access to children are unknown.