Fr. Martin Gates, O.F.M.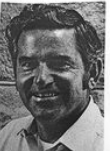 Ordained, N/A
Assignments:
1965-1966 St. Mary's, Stockton, CA (SAC)
1965-1966 St. Anthony's Seminary, Santa Barbara, CA (LA)
1966-1971 Sacred Heart, Phoenix, AZ (PHX)
1971-1999 Guayma, Sonora, Mexico
2000 Died
Fr. Martin Gates was a member of the Franciscan Friars of the Province of Saint Barbara, part of what is formally known as the Order of Friars Minor. He was included in the Franciscan Friars Province of Saint Barbara's "List of Franciscan Friars from the St. Barbara Province with Credibly (sic) Claims of Sexual Abuse of a Minor" in the section "Deceased Former Province of St. Barbara Friars Who Have Been Credibly Accused." According to this list, reports were made in 1993 and 1995 alleging that Fr. Gates sexually abused a minor from approximately 1970 to 1989. Franciscan Friars of the Province of Saint Barbara report that Fr. Gates was living in Mexico until his death. Fr. Gate's status as a priest and whether he had access to children from 1999 until his death are unknown.