Fr. Gavin Griffith, O.F.M.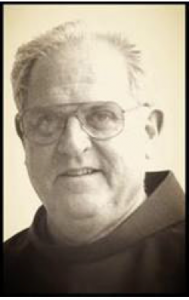 Fr. Gavin Griffith, O.F.M.
Ordained, 1965
Assignments:
1965-1966 St. Mary's, Stockton, CA (STO)
1967-1979 St. Mary's, Phoenix, AZ (TUC/PHX)
1980-1987 Franciscan Renewal Center, Scottsdale, AZ (PHX)
1988-1989 Sabbatical
1989-2002 El Retiro Retreat Center, Dittmer, MO (STL)
2002-2005 St. Francis Retreat, San Juan Bautista, CA (MRY)
2005-2008 Sabbatical
2009-2011 St. Boniface, San Francisco, CA (SF)
2011-2016 Franciscan Friars of California, Oakland, CA (OAK)
2017 Died
Fr. Gavin Griffith was a member of the Franciscan Friars of the Province of Saint Barbara, part of what is formally known as the Order of Friars Minor. He was included in the Franciscan Friars Province of Saint Barbara's "List of Franciscan Friars from the St. Barbara Province with Credibly (sic) Claims of Sexual Abuse of a Minor" in the section "Deceased Former Province of St. Barbara Friars Who Have Been Credibly Accused." According to this list, a report was made in 1987 alleging that Fr. Griffith sexually abused a minor from approximately 1979 to 1985.