Fr. James J. Rosch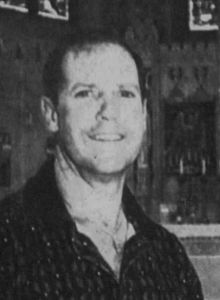 Ordained: 1972
Assignments:
1973-1978 St. Joseph, Scotia, NY (ALB)
1979-1981 Our Lady of Mt. Carmel, Gloversville, NY (ALB)
1982 Unassigned, Albany, NY (ALB) 2000-2002 St. Joseph, Fort Edward, NY (ALB)
1983-1984 St. Paul the Apostle, Troy, NY (ALB) 2003-2019 Unknown
1985-1995 St. Madeleine Sophie, Guilderland, NY (ALB)
1996-1997 Our Lady of the Annunciation, Queensbury, NY (ALB)
1998-1999 Unknown
In 2002, Fr. James J. Rosh was removed from ministry in the Diocese of Albany following credible allegations that he sexually abused a teenage boy in Schenectady, New York. Fr. Rosch claimed he was removed from ministry because he had fondled a 17-year-old girl when he was 23 years old, prior to his ordination. The Diocese refuted his claim, and said, "If that were the case, he would have never been removed." The Diocese has paid settlements to at least one of Fr. Rosch's survivors. Fr. Rosch is listed on the Diocese of Albany's lists of "Clergy Credibly Accused While Serving in the Diocese of Albany." Fr. Rosch's status as a priest, his whereabouts, and whether he has access to children are unknown.