Bp. John Joseph Jenik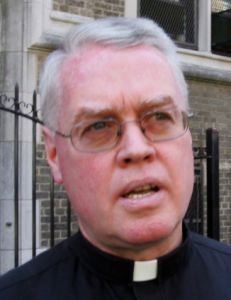 Ordained: 1970
Assignments:
1971-1974: St. Jerome's, Bronx, NY (NY)
1975-1978: St. Thomas Aquinas, Bronx, NY (NY)
1979-2018: Our Lady of Refuge, Bronx, NY (NY)
2010-2012: Priests Council of the Archdiocese of New York (NY)
2011-2014: Archdiocesan Consultors (NY)
2015-2018: Titular Bishop of Druas; Auxiliary Bishop of New York (NY)
2019: Unknown
Bishop John Jenik was ordained a priest in the Archdiocese of New York. He became an auxiliary Bishop of New York in 2014. In 2018, Bishop Jenik was accused of allegedly sexually abusing a minor boy in the 1980s at Our Lady of Refuge in New York, New York. Bishop Jenik stepped down from ministry following the 2018 accusations and the canonical process is pending. Bishop Jenik is named on the Archdiocese of New York's 2019 "List of Archdiocesan Clergy Credibly Accused of Sexual Abuse of a Minor or the Subject of Eligible IRCP Compensation Claims" under the subsection "[t]he following archdiocesan clergy are awaiting final canonical or archdiocesan disposition of allegations against them." Bishop Jenik's current status as a priest, whereabouts, and whether he has access to children are unknown.