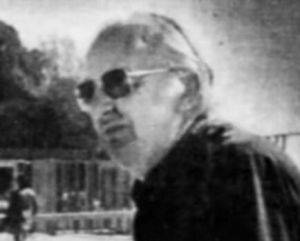 Fr. Gregory Kareta, O.F.M.
Rev. Gregory Kareta, O.F.M. Conv. is included in the Diocese of Monterey's Report of Credible Allegations within Category 2: Credibly accused Clergy previously released or in the public domain who were working in the name of the Diocese of Monterey when the alleged abuse occurred. 
DATE OF INCIDENT(S):
DATE REPORTED TO THE DIOCESE OF MONTEREY:
STATUS:
Ordained: 1956
Assignments:
1957-1958 Unknown
1959-1963 St. Hedwig's, Detroit, MI
1964 Our Lady of Guadalupe, Hermosa Beach, CA
1981 Queen of Angels, Riverside, CA
1982 St. Thomas, Riverside, CA
1983-1984 Unknown
1985-1996 St. Paul the Apostle, Coalinga, CA
1997-2002 St. Joseph's, Avenal, CA
2003 Unknown
2004 Retired (St. Joseph Cupertino Friary, Arroyo Grande, CA)
2005 Unknown
2006 Died
Fr. Gregory Kareta was a Conventual Franciscan priest. In approximately 1985, Fr. Kareta allegedly admitted that he sexually abused a child, but the Archdiocese of Los Angeles permitted him to remain in ministry. In 2003, Fr. Kareta was accused of sexually abusing an 11-year-old boy in approximately 1973 to 1974 in the Diocese of Monterey. Fr. Kareta was criminally charged in 2002 after being arrested for lewd and lascivious acts with a child under the age of 14. The criminal charges were dropped in 2003. Fr. Kareta was included in the Archdiocese of Los Angeles' list of priests accused of sexual misconduct involving minors. Fr. Kareta's whereabouts, status as a priest, and whether he had access to children from 2005 until his death in 2006 are unknown.