Fr. Ronald J. LaGasse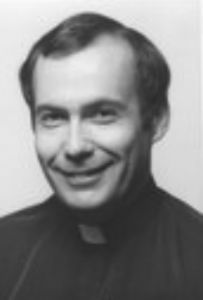 Ordination: 1969
Assignments:
1970-1972: St. Joachim, Hayward, CA
1973: Santa Maria, Orinda, CA
1974-1976: St. Leonard Church, Fremont, CA
1977-1980: St. Mary Church, Walnut Creek, CA
1981: St. Catherine of Sienna, Martinez, CA
1982-1986: St. Raymond Church, Dublin, CA
1987: Absent on Sick Leave
1988: Unknown
1989-1990: St. Philip Neri Church, Alameda, CA
1991: Oakland Army Reserve, Oakland, CA
1992-2002: US Army Reserve, Schofield Army Base, HI\
2003: Unknown
2004: Retired
2005-2018: Unknown
Fr. Ronald J. LaGasse was arrested in 1984 on suspicion of sexually abusing a 17-year-old boy at St. Raymond in Dublin, CA. He was sent for treatment and placed on leave for one year, then reassigned. It is believed he worked as an abbot of an independent Benedictine Monastery in Hawaii. As of 2012, Fr. LaGasse was believed to be living in Phoenix, AZ. It is unknown whether he has access to children.