Fr. Nicholas John Langenfeld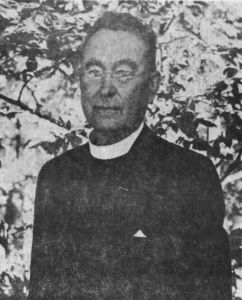 Ordained: 1926
Assignment:
1926-1929: St. Mary's, Menasha, WI (GB)
1929-1931: Pontifical Gregorian University, Rome, Italy
1931-1932: Collegio Angelico, Rome, Italy
1932-1933: University of Louvain, Belgium; Academy of International Law at the Hague, Netherlands
1934-1967: Fordham University, Bronx, NY (NY)
1967-1994: Unknown
1994: Died
Fr. Nicholas John Langenfeld was ordained a priest in the Diocese of Green Bay. Fr. Langenfeld was listed as accused on the Diocese of Green Bay's "Diocesan Priests with Substantiated Allegations of the Sexual Abuse of a Minor Against Them," under the subsection "[p]riests of the Diocese of Green Bay with a substantiated allegation of the sexual abuse of a minor." According to this list, a report was made alleging child sexual abuse by Fr. Langenfeld that occurred in the 1940s. Fr. Langenfeld reportedly retired in 1967. His whereabouts, status as a priest, and access to children from 1967
until his death are unknown.