Fr. Mark Allen Lehman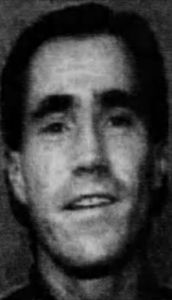 Ordained: 1988
Assignments:
1989-1990: St. Thomas the Apostle, Phoenix, AZ (PHX)
1991: Unknown
1992-2002: Unassigned (PHX)
2003-2005: Unknown
2006-2008: On Leave (PHX)
2009-2019: Unknown
On June 29, 1990, Bishop O'Brien reportedly publicly admitted that Fr. Lehman, then 28 years old, a teacher at St. Thomas the Apostle, and an associate pastor of the parish, was placed on leave of absence after allegations of sexual abuse were reported by two minor girls at the school. In 1992, Fr. Lehman was criminally convicted and sentenced to 10 years in prison without parole for the sexual abuse of one minor girl and sentenced to lifetime parole for the sexual abuse
of three additional minor girls and one boy. The Diocese of Phoenix purportedly provided financial support while Fr Lehman was in prison and gave him $1000 and other benefits when he was released in 2002. In 2005, a lawsuit was filed alleging that Fr. Lehman sexually abused a child at St. Timothy's in Mesa, Arizona in approximately 1985. Fr. Lehman was laicized in April 2006 and was reportedly listed on the Arizona sex offender registry at one time. Fr. Lehman was included on the Diocese of Phoenix's list of "Diocese of Phoenix priests and deacons who have been laicized and/or removed from ministry due to sexual misconduct with a minor." Fr. Lehman is currently believed to be living in Tempe, Arizona. Whether he has access to children is unknown.