Fr. Saul (J. Saul) Madrid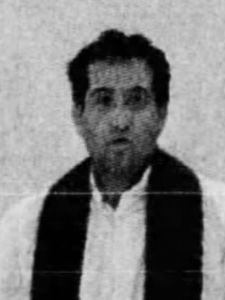 Ordained: 1985
Assignments:
1986-1989: SS. Simon and Jude Cathedral, Phoenix, AZ (PHX)
1990-1991: Our Lady of Mt. Carmel Church, Tempe, AZ(PHX)
1992-1995: St. Henry, Buckeye, AZ (PHX)
1996-1999: SS. Anthony and Pius X Church, Phoenix, AZ (PHX)
2000: SS. Anthony and Pius X Church, Phoenix, AZ (PHX); Immaculate Heart of Mary, Phoenix, AZ (PHX)
2001: Unknown
2002-2003: On Leave (PHX)
2004-2005: Unknown
2006-2010: On Leave (PHX)
2011-2019: Unknown
Fr. Saul Madrid was ordained in the Diocese of Phoenix. In 2006, it was reported that the Diocese of Phoenix settled five lawsuits involving the sexual abuse of minors, one of which included allegations of abuse by Fr. Madrid. In a 2003 lawsuit, a survivor accused Fr. Madrid of drugging and sexually abusing him when he was a minor in approximately 1987 while Fr. Madrid worked at Saints Simon and Jude Cathedral in Phoenix, Arizona. In 1988, Bishop Thomas J. O'Brien reportedly sent Fr. Madrid to Servants of the Paraclete in Jemez Springs, New Mexico, a facility known for treating priests accused of child sexual abuse. According to Bishop O'Brien, the psychologists at the facility allegedly determined Fr. Madrid could be placed back in ministry after treatment. Fr. Madrid resigned from his dual assignments in 2000, citing health reasons. Fr. Madrid remained a priest and is believed to be living in Tempe, Arizona. Fr. Madrid's status as a priest and whether he has access to children are unknown.