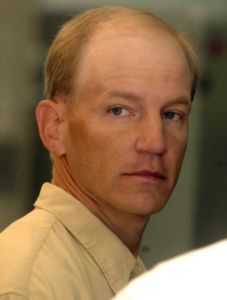 Fr. Daniel J. McCormack
Ordained: 1994
Assignments:
1995-1997: St. Ailbe Church, Chicago, IL (CHI)
1998-2000: St. Joseph Seminary, Chicago, IL (CHI)
2001: Holy Family Chicago, IL (CHI)
2002-2006: St. Agatha Chicago, IL (CHI)
2006: Deans, Chicago, IL (CHI)
2007-2008: Other Assignments – 645 N. Michigan Ave., Chicago, IL (CHI)
2009-2019: Unknown
Fr. Daniel J. McCormack is a convicted sexual abuser. The trail of sexual abuse allegations against Fr. McCormack date back to before he was ordained, with the first known allegation dating back to the late 1980s, when he was in seminary. Numerous other allegations were reported throughout his tenure as a priest, many of which were reportedly ignored or covered up by the Archdiocese. In 2005, Fr. McCormack was arrested on charges relating to sexual abuse, but he was released due to lack of evidence. Following his arrest, Fr. McCormack was kept in ministry and even promoted to dean. Fr. McCormack was, however, arrested again in 2006, and this time was criminally charged.
In 2007, through a plea deal, Fr. McCormack pled guilty to molesting five boys and was sentenced to five years in jail. Following his release from jail in 2009, Fr. McCormack was ruled a danger to the public and confined to a detention facility for sex offenders in Rushville, Illinois. In 2018, a judge ruled Fr. McCormack sexually violent and confined him to the detention facility for sex offenders indefinitely.
An internal report by the Archdiocese of Chicago found 30 substantiated claims of sexual abuse by Fr. McCormack. Out of the alleged victims, at least six have reached settlements with the Archdiocese of Chicago. Fr. McCormack is included in the Archdiocese of Chicago's list of clergy with substantiated allegations of sexual misconduct with minors.