Fr. Edwin J. Scherzer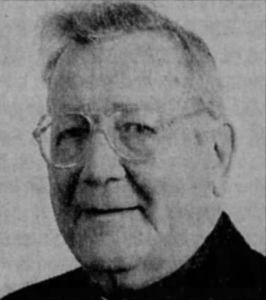 Ordained: 1950
Assignments:
1951: St. Paul's, Louisville, KY (L)
1952-1955: Fordham University, Bronx, NY (NY)
1956: St. Paul's, Louisville, KY (L)
1957-1960: St. Edward's Church, Jeffersontown, KY (L)
1961-1968: St. Therese's, Louisville, KY (L)
1969-1976: St. Mary Magdalene's, Bellarmine University, Louisville, KY (L)
1976-1986: Holy Name, Louisville, KY (L)
1987-1995: Our Lady of Help of Christians, Valley Station, KY (L)
1995-2017: Retired – Bishop David Apartments, Louisville, KY (L)
2017: Died
In two lawsuits filed in 2002, Fr. Edwin Scherzer was accused of sexually abusing minor boys in the mid-1950s to the mid-1960s at St. Edward parish in Jeffersontown, Kentucky and St. Therese in Louisville, Kentucky. The Archdiocese of Louisville removed Fr. Scherzer from ministry in 2002. Two additional lawsuits were filed in 2003 alleging child sexual abuse by Fr. Scherzer. In 2005, Fr. Scherzer pled guilty to four felony charges of child sexual abuse and was sentenced to five years of house arrest, and a life of penance and prayer by the Vatican. He was instructed to refrain from performing
public ministry, presenting himself as a priest, or having unsupervised contact with minors. In 2019, Fr. Scherzer was named in the Archdiocese of Louisville's "Overview and Analysis of Files Provided by the Archdiocese of Louisville," which acknowledges claims that have been "substantiated by either admission of the priest, a criminal investigation and prosecution, a Sexual Abuse Review Board finding, or by other corroboration of the report." It is believed that Fr. Scherzer resided in Louisville, Kentucky until his death in 2017. Whether Fr. Scherzer had access to children from 2005 until his
death in 2017 is unknown.