Fr. Wilputte Alanson "Lan" Sherwood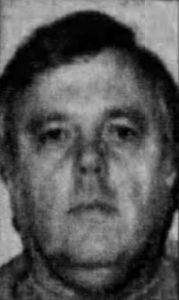 Ordained: 1975
Assignments:
1976-1979: St. Theresa, Phoenix, AZ (PHX)
1979-1982: St. Louis the King, Glendale, AZ (PHX)
1983-1985: St. Henry, Buckeye, AZ (PHX)
1986-1993: St. Benedict, Chandler, AZ (PHX)
1994-2002: Unassigned (PHX)
2003-2005: Unknown
2006-2010: On Leave (PHX)
2011-2018: Unknown
2018: Died
Fr. Wilputte Alanson "Lan" Sherwood was ordained in the Diocese of Phoenix. In 1993, he was arrested and convicted for sexually abusing a minor boy in approximately 1987 while working at St. Benedict in Chandler, Arizona. Fr. Sherwood pleaded guilty and was sentenced to ten years in prison with lifetime probation. He was released from jail in 2003 and was sent to the Arizona State Hospital for an evaluation as a sex offender. In 2005, it is believed that Fr. Sherwood fled the Phoenix area and disappeared until his arrest in 2008. Fr. Sherwood is listed on the "Names of Diocese of Phoenix priests and deacons who have been laicized and/or removed from ministry due to sexual misconduct with a minor." From 1994 until his death, Fr. Sherwood's whereabouts and whether he had access to children are unknown.