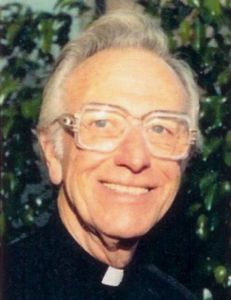 Msgr. Sinon F. Falvey
Ordination: 1945
Assignments:
1946-1950 17 S. Electric Ave., Alhambra, CA
1951-1952 St. Alphonsus, Los Angeles, CA
1953-1959 Transfiguration, Los Angeles, CA
1960-1962 940 Coeur d'Alene Ave., Venice, CA
1963-1964 Unknown
1965 Christ The King, Los Angeles, CA
1966 2802 Ashmont Ave., Arcadia, CA
1967-1969 1307 E. Longden Ave., Arcadia, CA
1979-1990 St. Norbert Church, Orange, CA
1991-2005 Unknown
2005 Died
Notes: In 2009, Msgr. Falvey, who died in 2005, was accused of sexually abusing an altar boy from 1990 to 1992 while retired but still living at the St. Norbert
Parish, in Orange. The accuser claims the diocese knew about the sexual abuse but did nothing to stop it. Msgr. Falvey's whereabouts, status as a priest, and whether he had access to children from 1990 until 2005 are unknown.