Fr. Aldo Tos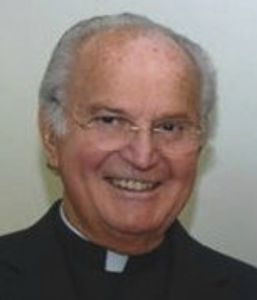 Ordained: 1953
Assignments:
1954-1956: Catholic University, Washington, D.C. (WDC)
1957-1962: Our Lady of Mt. Carmel, Poughkeepsie, NY (NY)
1961-1963: Our Lady of Lourdes High School, Poughkeepsie, NY (NY)
1964-1969: Cardinal Spellman High School, Bronx, NY (NY)
1970-1976: Msgr. Farrell High School, Staten Island, NY (NY)
1977-1985: St. Patrick's, New York, NY (NY)
1986-2006: St. Joseph's, New York, NY (NY)
2006-2013: Retired (NY)
2014: Died
Fr. Aldo Tos was ordained in the Archdiocese of New York. Fr. Tos is named on the Archdiocese of New York's 2019 "List of Archdiocesan Clergy Credibly Accused of Sexual Abuse of a Minor or the Subject of Eligible IRCP Compensation Claims," under the subsection "[t]he following archdiocesan clergy have been credibly accused of sexual abuse of a minor." The details of the sexual abuse allegations, including when and where the abuse occurred, are
unknown. Fr. Tos was removed from ministry and his laicization was pending when he died in 2014. Fr. Tos' whereabouts and whether he had access to children from 2006 until his death are unknown.