Fr. Joseph C. Towle, S.J.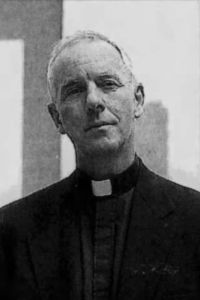 Ordained: 1966
Assignments:
1968-1971: St Ignatius Retreat House at Insafada, North Hills, NY (RVC)
1971-1978: Mount Manrea Retreat House, Staten Island, NY (NY)
1979-1983: Jesuit Provincial's Office, Bronx, NY (NY)
1984-1997: Manida St. Jesuit Community, Bronx, NY (NY)
1997-2002: St. Ignatius School, Bronx, NY (NY)
2003: Unknown
2004-2009: West Side Jesuit Community, New York, NY (NY)
2009-2010: Unknown
2011-2012: Jesuit Community of the Immaculate Conception, New York, NY (NY)
2013-2016: Unknown
2016: Died
Fr. Joseph C. Towle was ordained a priest of the Jesuit order. In 2016, Fr. Towle was named on the Jesuit's Northeast Province's list of "USA Northeast Province Jesuits with Credible Allegations of Sexual Abuse of a Minor" where it is stated that in 1991, a report was made in which Fr. Towle was accused of abusing a minor in 1971. Fr. Towle's whereabouts, status as a priest, and whether he had access to children from 2013 until his death are unknown.