Rev. Paul Valdez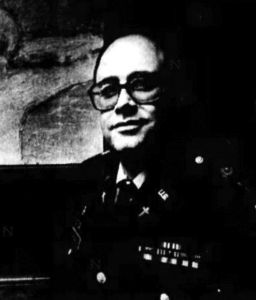 Ordination: 1982
Assignments:
1983-1984 Sacred Heart, Salinas, CA; Christ the King, Salinas, CA
1985 Cathedral of San Carlos Borromeo, Monterey, CA; Annunciation, Stephen Place, CA; Monterey Peninsula, CA
1986-1987 St. Joseph's, Capitola, CA
1988-1989 US Military
1990 Sacred Heart, Hollister, CA; Immaculate Conception, Tres Pinos, CA
1990-1992 Holy Cross, Santa Cruz, CA
1993-1994 St. John the Baptist, King City, CA; St. Luke, San Lucas, CA
1995 St. Elizabeth Ann Seton, Los Osos, CA
1996-1999 Sacred Heart, Salinas, CA
2000-2005 St. Michael's, Boulder Creek, CA
2004 Christ Child, Los Gatos, CA (SJ)
2005-2011 St. Jude Parish Community, Marina, CA
2010 Defenders of the Bond; Finance Council, Insurance Committee, Safety Committee
2011 Priest's Pension Plan, Vicar for Retired Priests
2012-2018 Unknown
Fr. Paul R. Valdez worked in multiple California dioceses, including the Diocese of San Jose. In 1999, he reportedly inappropriately touched a sixth-grade girl at Sacred Heart School in Salinas. The girl did not tell anyone until months after the alleged touching took place when, at the end of the day when her class was scheduled to attend confession with Fr. Valdez, she began crying hysterically and told her teacher, Sister Lynne, she didn't want to go to confession with Fr. Valdez. Upon hearing this, Sister Lynne had her, as well as several other girls who said they didn't like to go to confession with Fr. Valdez, write their reasons anonymously. The girl wrote "Father Paul touches me where I don't want to be touched and touched my private parts and I don't like it." Sister Lynne recognized the girl's handwriting and, along with the principal of the school, berated the girl in front of the class for spreading rumors. As a mandated reporter, the principal did call CPS, but reportedly downplayed the event. Police conducted a 6-month investigation, but no charges were filed. The girl's parents sued the Diocese of Monterey and the case settled. Fr. Valdez who continued to serve for many years after the accusation and was reportedly an active priest in the Diocese of Monterey as of 2011. His status as a priest, current whereabouts, and whether he has access to children are unknown.