Leo Charles Koppala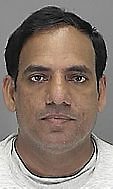 On October 7, 2014 the priest file of Father Leo Charles Koppala was released to the public. Along with Koppala's file, the files of thirteen other priests with credible allegations of sexual abuse in the Diocese of Winona were also released. The files were obtained as part of the Doe 1 v. Archdiocese of Saint Paul and Minneapolis and the Diocese of Winona civil lawsuit filed in Ramsey County in May 2013. The lawsuit was made possible due to the Child Victims Act passed by the Minnesota legislature.
Father Leo Charles Koppala was born April 19, 1966 in India. He was ordained in 1994 and was a member of the Diocese of Nellore in India until he entered the Diocese of Winona in 2008. On June 8, 2013, Father Koppala was arrested in Blue Earth, Minnesota for second-degree criminal sexual conduct involving an 11 year-old girl.
Father Koppala was invited to dinner at the home of a relative of the young girl when the alleged assault took place on June 7, 2013. He kissed the girl, touched her breasts, told her that he loved her and when she was done with school he wanted to come to her house so they could "be free together." The child reported to her relative what had happened and a police report was the next day. Koppala admitted to kissing the girl and placing his hand on her chest, but didn't admit to touching her breasts.
Father Koppala was subsequently placed on administrative leave by the Diocese of Winona. He was not allowed to live on diocesan property or to exercise public ministry pending the outcome of the legal case.
On March 17, 2014, Father Leo Koppala pled guilty to second-degree criminal sexual conduct involving a victim under 13. He was sentenced to 25 years of supervised probation and ordered to register as a sex offender. At his sentencing hearing, Father Koppala was taken into custody by the Department of Homeland Security where he remained until he was deported to India on May 14, 2014.
According to a press release issued by the Diocese of Winona on May 14, 2014 a full report has been submitted to the Vatican Office of the Congregation for the Doctrine of the Faith. It is unknown at this time what Koppala's future will be as a Roman Catholic Priest.
The Diocese of Winona list (released 12/13/2013) of clergy members credibly accused child sexual abuse includes Father Koppala's name and the parishes he served, including:
· 2008 Resurrection, Rochester
· 2009 Saints Peter and Paul, Blue Earth and Saint Mary, Winnebago
Father Koppala is also a priest of the Nellore Diocese in South India and has been in the Diocese of Winona for less than five years. He was active in raising funds for orphans and poor children in India, according to his website.
Press Release from the Diocese of Winona on Father Koppala's Deportation:
http://www.dow.org/News/articleType/ArticleView/articleId/148/Fr-Leo-Charles-Koppala-Deportation