Minnesota Sexual Abuse: Shattuck-St.Mary's
In 2012, Minnesota was rocked by a revelation that the prestigious boarding school and hockey powerhouse, Shattuck – St. Mary's, in Faribault, Minnesota, had a secret and tragic history of sexual coercion and sexual abuse.
According to reports, teachers such as Lynn Seibel were permitted by the school administration to sexually exploit children for years without the threat of repercussion or police involvement. The insular culture and isolated nature of the elite boarding school created an environment wherein teachers could exploit their authority and trust to sexualize behavior among students. Throughout the years, top administrators had knowledge of the abusive activities, but chose to conceal the conduct and not to contact law enforcement.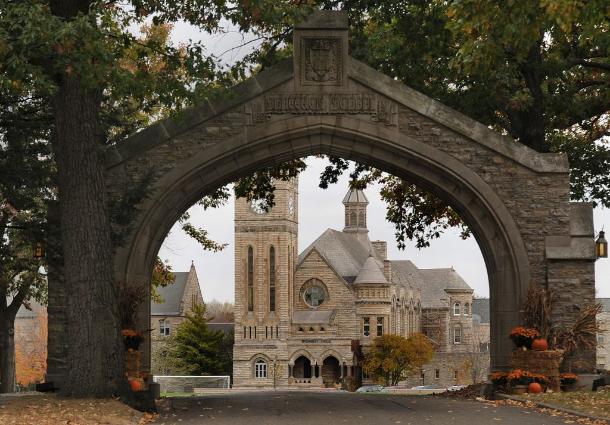 If you were abused by a teacher or dorm parent at Shattuck – St. Mary's, we want to help you. If you call us you will have an opportunity to speak to an experienced lawyer to discuss an action for compensation and justice. We also want you to know that if you decide to take action your privacy will be respected and your identity can remain confidential throughout the entire process.
Shattuck–St. Mary's Teachers Accused of Sexual Abuse
Lynn Seibel
Lynn Seibel was arrested in California in August 2012 and charged with 14 felony counts of criminal sexual misconduct for the alleged sexual abuse of six male students at Shattuck-St. Mary's from 1999 to 2003. Seibel worked at Shattuck-St. Mary's from 1992 to 2003 and became head of the boy's dormitory and chair of the drama department. Seibel was accused of supervising naked dance parties (NDPs) with students in the male dormitory, measuring students' genitals, and engaging in other forms of sexual abuse.
Joseph Machlitt
Joseph Machlitt was an arts and photography teacher at Shattuck-St. Mary's. Machlitt sexually abused a student at Shattuck-St. Mary's in 1980 and, in November 2012, was charged with 1 count of criminal sexual conduct and 2 counts of attempted criminal sexual conduct for his actions.
Leonard Jones
Leonard Jones was a teacher and dorm parent at Shattuck-St. Mary's. In December 2008, after being confronted about his sexual abuse of a young female student, Jones killed himself.