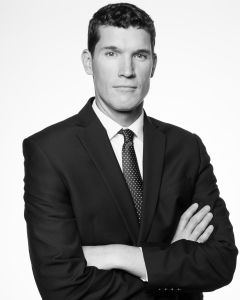 Mike Finnegan has worked for over a decade with hundreds of courageous survivors of childhood sexual abuse to support them in their effort to reclaim power stolen from them as children. Using the civil courts to aid victims seeking accountability and healing, Mike has handled thousands of cases against individual perpetrators and institutions that protected them.
Mike's work has resulted in the release of thousands of previously secret documents about childhood sexual abuse in organizations and resulted in numerous significant recoveries for his clients. Most recently, Mike has played a pivotal role in forcing the Archdiocese of St. Paul and Minneapolis to release over 50,000 documents pertaining to priests accused of sexual abuse. A creative thinker and keen legal strategist, Mike was an attorney of record in a federal lawsuit naming the Vatican that resulted in the Vatican being ordered to produce documents in a child sex abuse case for the first time.
Mike grew up in West St. Paul, Minnesota, and began his legal career at Jeff Anderson & Associates in 2002 as a law clerk and in 2004 as an Attorney. He received a Bachelor of Arts degree in Psychology from Yale University in 1999 and his Juris Doctorate from William Mitchell College of Law in 2004.
Mike Finnegan Bar Admissions: